Welcome on the website of Giethoorn Lodge Holiday Home!

Here you can find information about Giethoorn Lodge, the surroundings and ofcourse staying in our lovely holiday home. The Lodge is situated in the old village of Giethoorn, the 'Noordeind'. Furthermore, the lodge is equiped with all the comforts you would like during a stay in a holiday home. The lodge can accomodate a maximum of 7 people and has very comfortable beds. One of our priorities is to be as clean as possible and make our guests' stay as perfect as possible. With over 100 incredible reviews of 5 stars, we are very proud and would love to accomodate each and every guest. We believe our hospitality, location and quality distinguishes us. The lodge (Foto page) has a private terrace with a jetty for the boat with water view. It is a beautiful place to stay for a couple of days, or a longer period of time. Please feel free to browse our website and take a look at the pictures, reviews of other guests and detailed information about the lodge.
Livingroom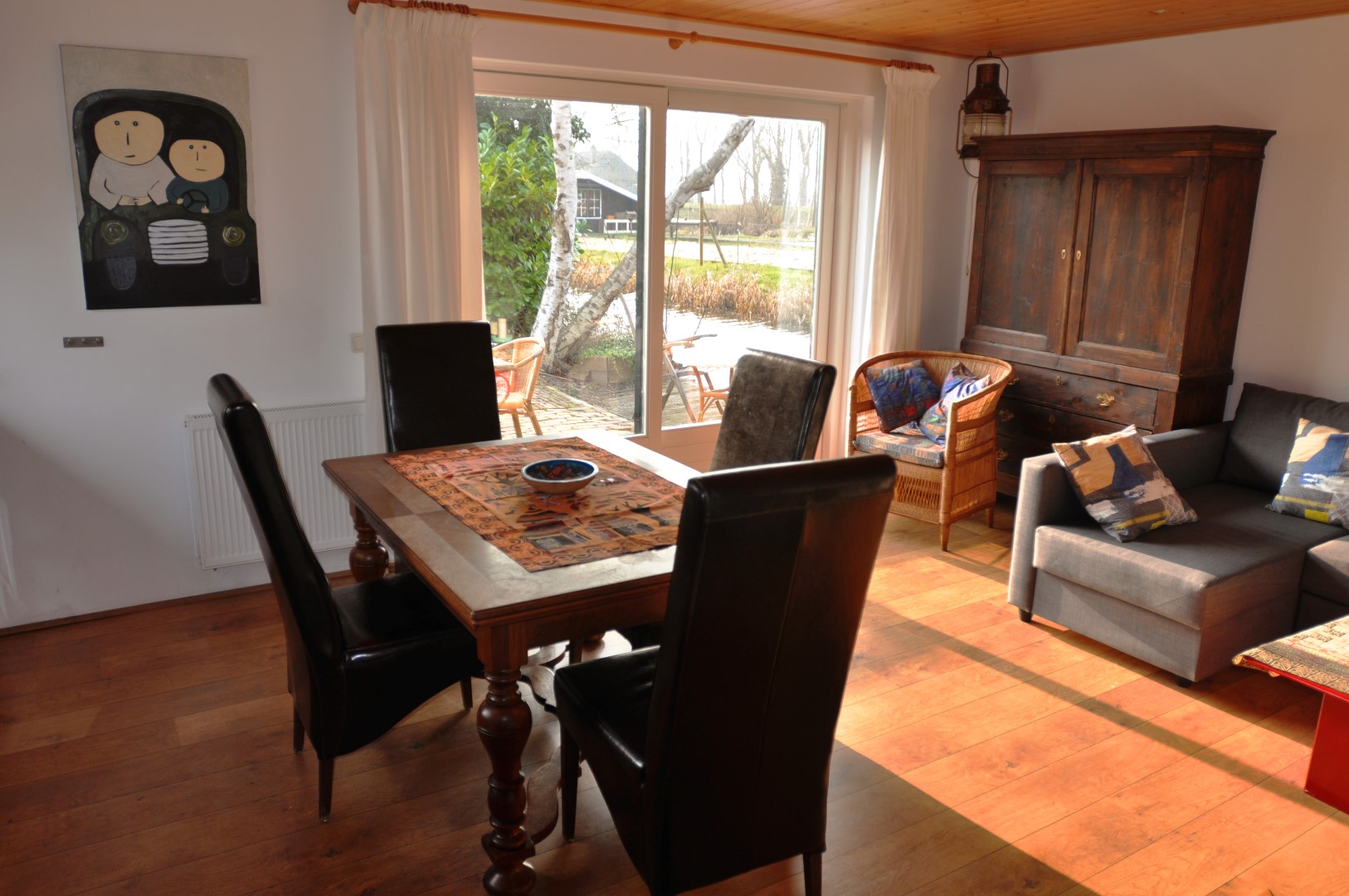 Terrace at the water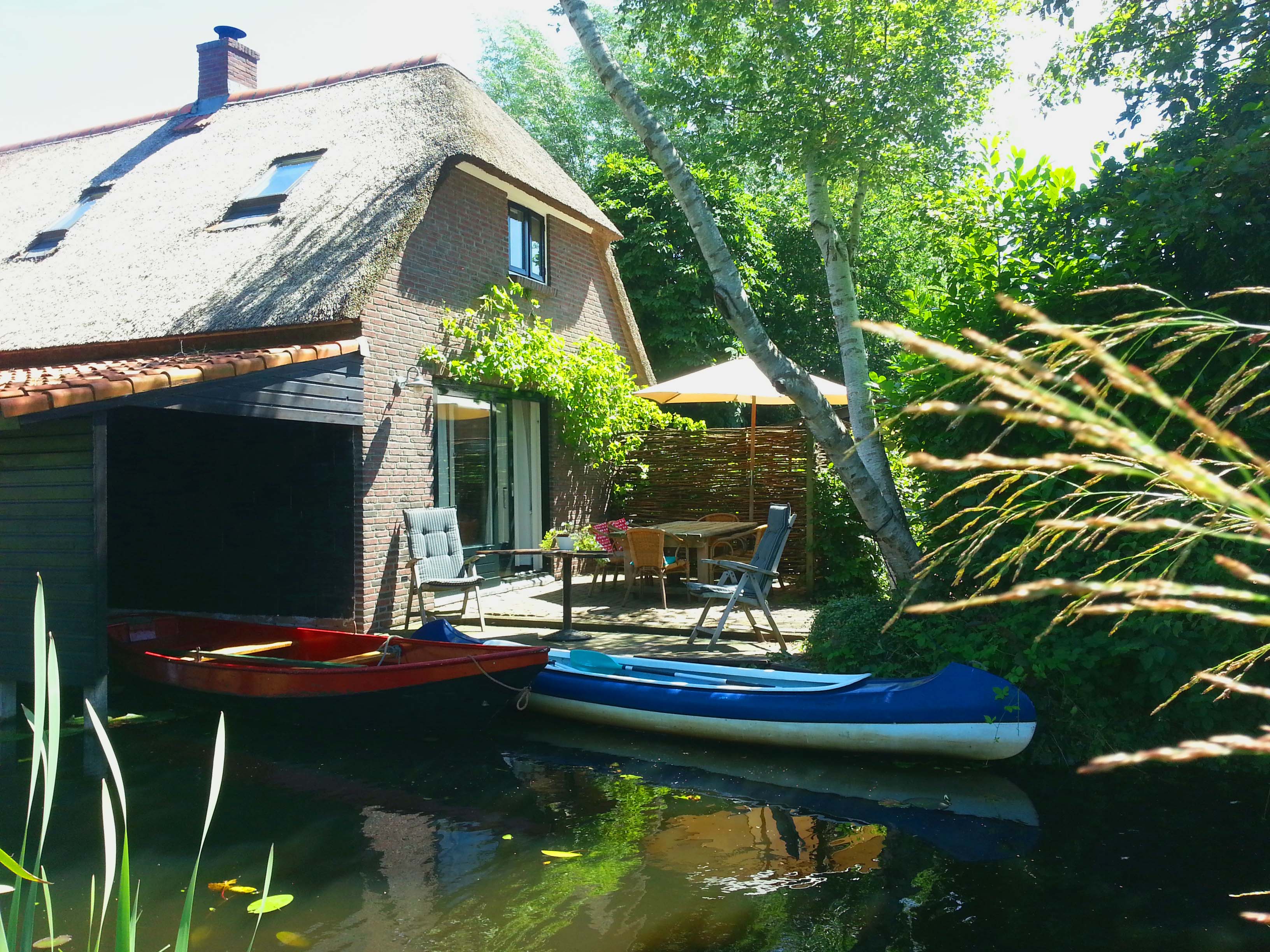 Road view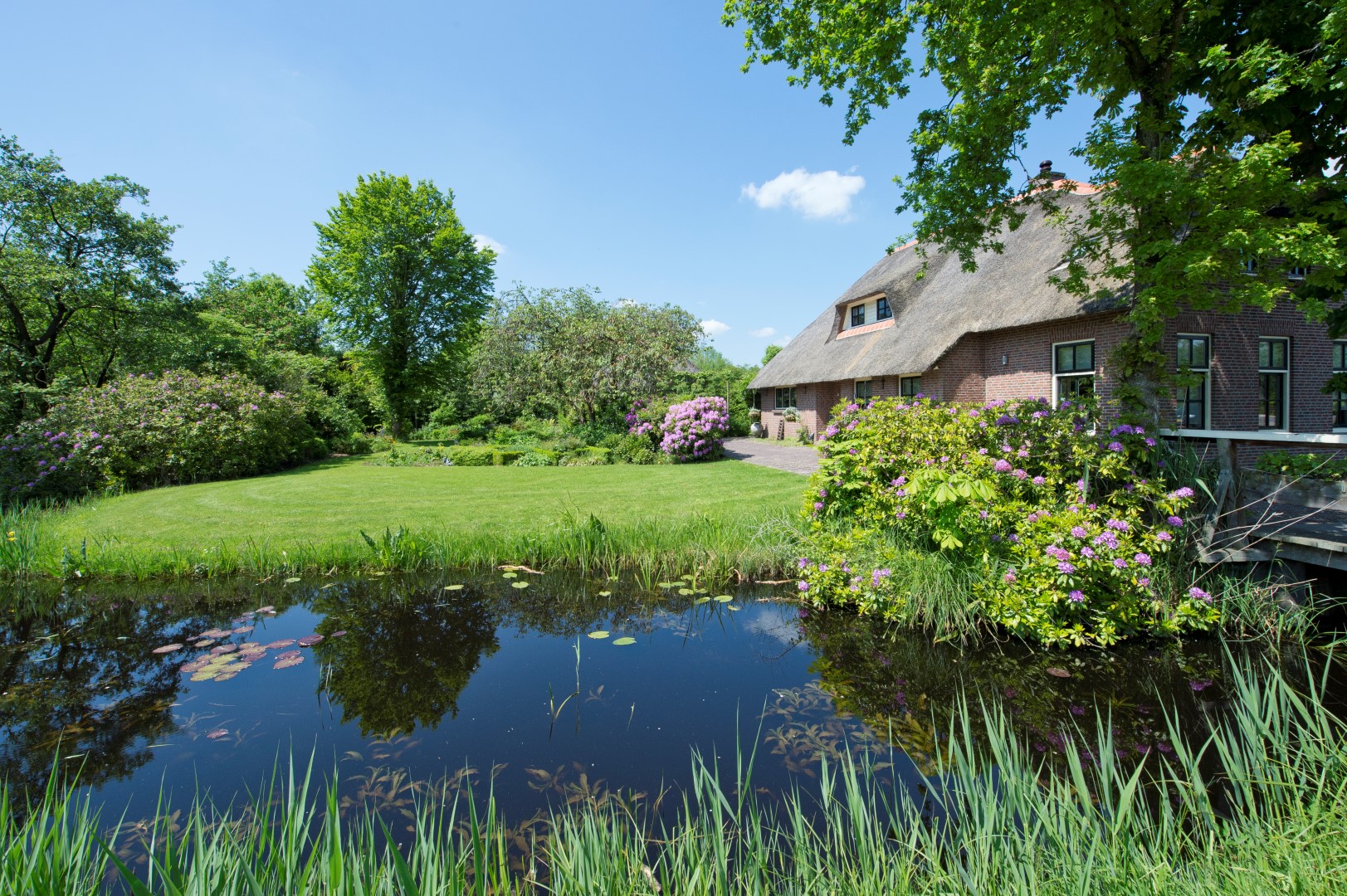 Surroudings of our Lodge
Giethoorn is characterised by it's incredible amount of bridges, lakes and canals. The village is situated in the 'Nationaal Park de Weerribben-Wieden' .  Many bike and walking routes are available to explore Giethoorn to it's fullest. The Lodge is close to one of the traditional warfes where the typical boat (the Punter) is still being built in Giethoorn. Furthermore, there are several lovely towns in close range of the lodge. If you would consider going there, we would always love to help you to book and plan these trips. Also for insider tips of Giethoorn, we are ready to help! We love to help our guest make the most of there holiday.